This event celebrated 75 growing seasons at Foster Road allotments. 180 visitors enjoyed a variety of stalls, games, children's activities, site tours, refreshments and fine weather.
Lucy's video gives a feel of our sunny, happy day…
Click above to scroll through photos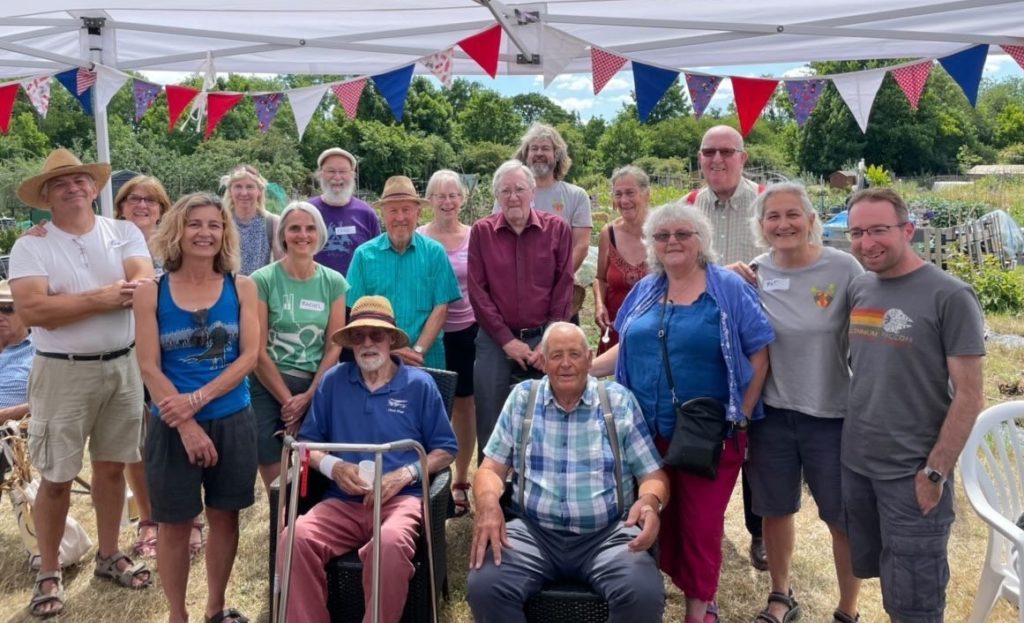 Click above for photos of the setup, before the event began
The society is very grateful to our many friends and neighbours who helped to create this event. These community groups took part: Trumpington Community Orchard, The Wildlife Trust BCN, Trumpington Local History Group, Trumpington Residents' Association and Trumpington Stitchers. Thanks also to The Trumpet magazine for printing our advert, and to Cambridge City Council for a grant of £250 towards costs.